6th International Women's Day Event
On March 8th Allan Hancock College ASBG, WonHeart and Altrusa of the Central Coast hosted it's 6th International Women's Day event from 11:00-1:00 p.m. in the student center at Allan Hancock College
This years theme is Be Bold For Change.  Picture below show's Stephanie Robb (Activities Director for AHC) with guest speakers Carrie Asuncion, an impactful success coach, Joelyn Lutz, a musician with tools to calm yourself and Marlene Clanton who facilitates AVP, a program to reduce violence in our lives.  There will be healthy food, booths and more!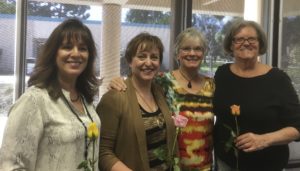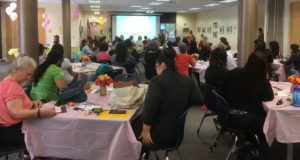 Celebrating through music & spoken word
On March 8th a group of talented women & girls from WonHeart Music Studios and friends celebrated women with a new program of music and spoken word by women and girls.  
We encouraged the community to bring their daughters ages 8 and up.  
Alexa, Sally, Lynda, Pam Joelyn and Maddison, Missing were Rebeka and Jo Jo.

15th Annual Child Development Conference
On April 16th, Joelyn Lutz was asked to speak at the 15th Annual Child Development Conference. Her topic was Transform Ourselves-Transform The Planet. She used music and shared tools on how to calm down when we're doing too much. She included audience participation and tools for children. Check free download for SA TA NA MA here.
Testimonials:
"Love the SA TA NA MA."
"I think this was an awesome class.  Will recommend to friends."
"Would like a longer time!"
JOELYN LUTZ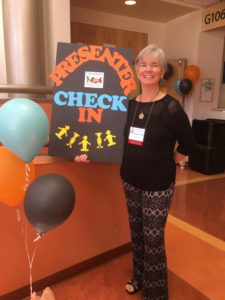 5th Annual International Women's Day Event
On March 8th WonHeart co-sponsored its 5th annual Women's Day event with Allan Hancock College for an incredible day! With over 50 people, booths, healthy food and presenters, women (and men) enjoyed the mind and body connection.
Presenters Christine Bisson spoke on nutrition and the importance of eating well for our bodies.
Joelyn Lutz (creator of WonHeart) spoke on the effects of 'doing for others' and a simple tool to slow down through music.
WonHeart has intentions to co-create with the college again!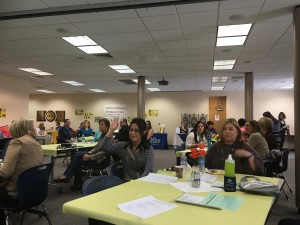 Joelyn Lutz, Stephanie Robb, Alejandra Mahoney