What we do
Click below for more details
Go to videos
videos
WonHeart is excited to bring character building tools through our new WonHeart TV channel on Youtube. Check it out!
Go to Events
Events
WonHeart does many events through the year to create connection and share new ideas for our community and children.
Go to arts
arts
WonHeart uses the performing arts as a fundamental approach to shifting people out of their heads and into their hearts.
Go to nutrition
nutrition
WonHeart knows the importance of eating well and that organic whole foods have the power to heal. Find out more here.
What We Believe
Start A Change Reaction
Where Everyone Feels Safe, Loved & Celebrated For Who They Are
WonHeart began from a dedicated group of people who have watched the acts of violence shift our world. We want to change that and are excited to bring self-help tools through videos, events and more. As a gift we encourage you to visit our Free downloads including a resource guide to our new video Stop Breathe Choose Differently. How can you get involved? Share and subscribe to our new Youtube channel called WonHeart TV, join us on Facebook and sign the Charter for Compassion where you can be an Agent of Change (free download). We want to make it easy and fun for the whole family to participate and together lets Make America Kind Again. The WonHeart Team
Release of our new character building video clladed Stop Breathe Choose Differently

Student edition book by Catherine Ryan Hyde implemented in local elementary schools.

We're a community partner with Charter for Compassion. Sign and be part of the change.

Recognized by the Commission of Women service award from the County of Santa Barbara 4th District.
Pay it forward MOVEMENT
Sign our contact page to find out more.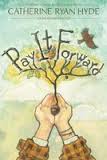 Pay It Forward Update On March 3, 2017 I went to Battles School to speak with a 5th grade teacher about the affects of reading Pay It Forward Youth Edition and here is what she said… 33 students participated and were 2 levels below the reading level. She wished she had started the book early Read more about 5th Grade response to Pay It Forward youth edition[…]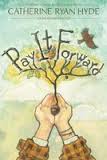 We've started our movement with two book groups in Santa Maria Bonita School District and with the help of Altrusa purchasing the Pay It Forward youth edition for the students. Our goal is to purchase enough books for all 5th grade classes. On October 18th we also had a proclamation from city officials called the Read more about Movement update[…]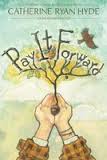 WonHeart is partnering with Altrusa of the Central Coast, the Pay It Forward Foundation and the Santa Maria Bonita School district to create more acts of kindness in our community. Stay tuned as we move forward with this incredible idea!
Previous
Next